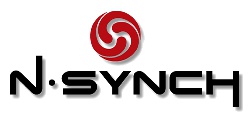 About

N-Synch Technologies is a large volume manufacturer of high quality memory modules. Our 25 years of experience in the semiconductor industry, first hand knowledge of the supplier base and the largest market in the world has propelled us to the forefront of the worldwide memory market.

Marketing

N-Synch has built a solid foundation in the memory module industry by focusing our manufacturing efforts strictly on memory. As a result, we have earned a premier reputation in the marketplace as a high volume, high-quality name brand in memory products. Our customers include a growing list of the industry's leading OEM's, VARs, System Integrators, Distributors and Retailers. N-Synch also has a Government/Educational sale division which focuses on the growing needs of these specific channel markets. We have the flexibility to offer multiple DRAM sources (one-stop-shopping) and still guarantee the same DRAM manufacturer consistently. Coupled with our excellent DRAM sources is our proprietary program we call RAM~TRAK. We manage our inventory so we can build product to order and provide Just-In-Time deliveries to our customers. N-Synch highly values long term relationships and we make it our policy to work with customers who appreciate quality, service and loyalty from their memory suppliers, regardless of market conditions.

Manufacturing

N-Synch's manufacturing facilities maintain the highest process, quality and reliability standards in the industry. We have always believed in the philosophy of "Quality In, Quality Out". We use only the highest quality materials from reputable manufacturers and use only UL approved boards. Our materials go through rigorous incoming inspection before acceptance and all of our products undergo strict in-process and final inspections as well as 100% electronics testing. Our test capabilities include full PCB and timing analysis, signal integrity measurement and voltage/temperature guard-banding. The environmental and reliability testing procedures include Burn-In, Operational Life Test, Insertion testing and variety of additional detail orientated tests. Most importantly, because of our commitment to zero defects, all of N-Synch's products are sold with a lifetime warranty.




2011 N-Synch Technologies. All rights reserved. 800-682-0599